Watch Videos
Testimonials
"For more than thirty years, Chrouch Communications, Inc. has provided sales and service of communications equipment for the Amway Corporation. Recommendations made by Chrouch have always been right on the money. Their products have lubricated the wheels of progress for the truck fleet, security, and manufacturing. Straightforward and honest, dealing with Chrouch Communications, Inc. has always been a pleasure."
- Jim Jaworowicz, Electronics Technician
Amway Corporation
"We rely upon Chrouch Communications, Inc. for all of our radio system needs - and they deliver. They have earned my complete trust and confidence, and our business relationship has developed into more than that of a vendor and customer; it has become a partnership in public safety communications. Definitely a 'five star' company."
- William Charon, Former Director
Ionia County Central Dispatch.
"I just wanted to pass along a huge thanks to Chrouch Communications for helping out the Sheriff's department and us quite a bit lately!!
It seems whenever we call on Chrouch - they are there for us! And for whatever the reason may be. We have a need to get some cars on the road so guys can have vehicles to drive. Denny & his staff have stepped up once again (the day after Christmas) to outfit these vehicles.
This kind of customer service is exactly what we have needed for a long time at Eaton County and I'd like to personally pass along my sincerest THANK YOU!
So thanks Denny and gang, You make Eaton County Proud to do business with you!"
- Kelly Rasmussen, Director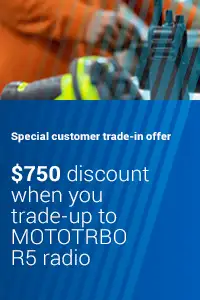 Newsletter
Enter your email address for exclusive offers and previews of new wireless solutions.
Quick Links
Speak to a Consultant
To request free consultation by phone, call 616.642.3881

Consultants are available Mon-Fri 8:00 AM - 5:00 PM CST
Request Information
Click here
to request more information including a live demonstration.