Watch Videos
About Chrouch
We began in 1953 as an authorized Motorola Service Station servicing public safety radio communications systems. Today we are recognized as a MOTOSTAR Dealer by Motorola for outstanding performance as a Motorola Dealer.
We operate from two locations providing our customers Two-Way Radios, E-9-1-1 Systems, Dispatch Consoles, GPS AVL Systems, Wireless Broadband Ethernet, VoIP Voice and Video Systems. Everything we sell is installed and serviced by our professional, well trained technical staff.
WHERE WE ARE HEADED:
Our goal is to be the #1 Motorola Sales and Service entity in our industry. The application of sound management principles and the appropriate use of our company resources, both human and financial, are critical elements in achieving our goal.
Other significant factors will be:
Maintaining our customer service advantage
Expanding our product line based on market demand
Capitalizing on technological advances in our product offering and support services, especially customer service
Controlled growth
As we continue to expand, it is our desire to maintain a relaxed family atmosphere in our company, where communication is encouraged and genuine respect for each other as individuals and co-workers is evident. We also recognize that our employees are our greatest assets.
OUR COMPANY PHILOSOPHY:
At Chrouch Communications, Inc. we have one philosophy that we live by: "CUSTOMER SERVICE AND SATISFACTION ARE # 1"!
Whatever we do on a daily basis should ultimately result in this goal being met. We have a reputation in the industry for the personal relationship that we establish with our customers and the individual attention we give to their needs.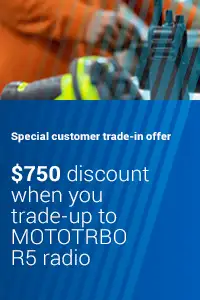 Newsletter
Enter your email address for exclusive offers and previews of new wireless solutions.
Quick Links
Speak to a Consultant
To request free consultation by phone, call 616.642.3881

Consultants are available Mon-Fri 8:00 AM - 5:00 PM CST
Request Information
Click here
to request more information including a live demonstration.