Privacy Policy
Chrouch Communications Inc. knows that you care how information about you is used and shared, and we appreciate your trust that we will do so carefully and sensibly. This notice describes our privacy policy. By visiting Chrouch Communications Inc., you are accepting the practices described in this Privacy Notice.
Your privacy is very important to us. We do not sell or rent your personal information to third parties for their marketing purposes, ever.
What Personal Information About Customers Does Chrouch Communications Inc. Gather?
The information we learn from customers helps us personalize and continually improve your experience at www.chrouch.com. Here are the types of information we gather.
Information You Give Us: We receive and store any information you enter on our web site or give us in any other way. You can choose not to provide certain information, but then you might not be able to take advantage of many of our features. We use the information that you provide for such purposes as responding to your requests, customizing our offers to you, improving our services, and communicating with you.
Email Communications: To help us make emails more useful and interesting, we often receive a confirmation when you open email from Chrouch Communications Inc. if your computer supports such capabilities. If you do not want to receive email or other mail from us, you may unsubscribe from our newsletter.
Email Lists: We do not buy or rent email lists. We do not share your information with any 3rd party marketers, ever.
Opt-in/Opt-Out: If you "Opt-in" to receive information from Chrouch Communications Inc., you can "Opt-Out" any time by contacting us or you may click on the unsubscribe link at the bottom of our newsletter.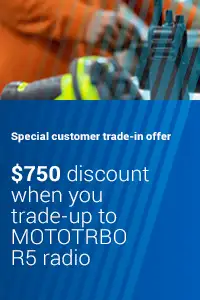 Newsletter
Enter your email address for exclusive offers and previews of new wireless solutions.
Quick Links
Speak to a Consultant
To request free consultation by phone, call 616.642.3881

Consultants are available Mon-Fri 8:00 AM - 5:00 PM CST
Request Information
Click here
to request more information including a live demonstration.