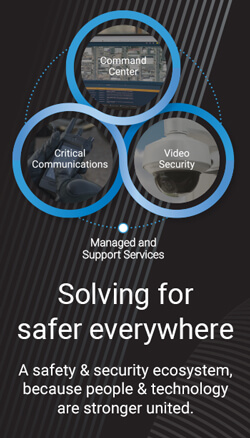 Watch Videos
Portable Radios
Portable radios make dedicated two-way communications faster, clearer, and easier to use for users on the move. These practical radios can easily help increase productivity by keeping users communicating, while allowing them to concentrate on the job at hand.
Motorola Digital Radios

Industry/Government Radios
Motorola MOTOTRBO R2
Motorola MOTOTRBO R7
Motorola Ion
Motorola XPR 7350e
Motorola XPR 7380e
Motorola XPR 7550e
Motorola XPR 7580e
Motorola XPR 3300e
Motorola XPR 3500e
Motorola SL3500e
Motorola SL300
Motorola EVX-S24
Motorola DTR700
Motorola CP200d
Motorola CP100d
Motorola BPR40d
Motorola Digital Portable Radios
Motorola Analog Radios

Motorola BPR40
Motorola CP185
Motorola Analog Portable Radios
Discontinued Motorola Two-way Radios
These products may no longer be manufactured or available for sale, but here you'll find information on how to upgrade, replace or repair your product.
Discontinued Motorola Two-way Radios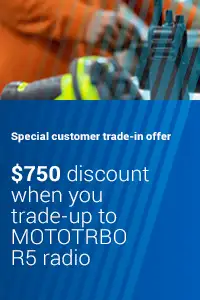 Newsletter
Enter your email address for exclusive offers and previews of new wireless solutions.
Quick Links
Speak to a Consultant
To request free consultation by phone, call 616.642.3881

Consultants are available Mon-Fri 8:00 AM - 5:00 PM CST
Request Information
Click here
to request more information including a live demonstration.