Watch Videos
One-Way Signal Booster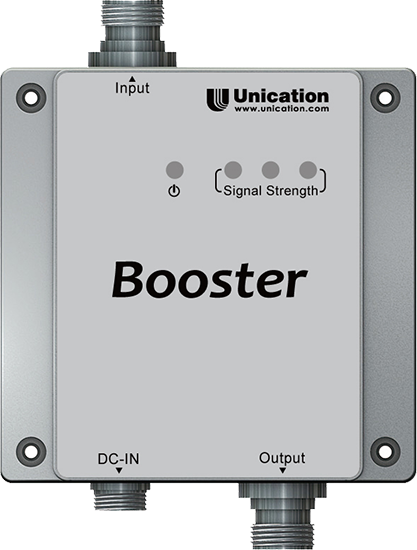 An Affordable Solution for In-Building Coverage
Introducing the Unication One-Way Signal Booster. It supports multiple systems and boosts all public safety bands.
Unication One-Way Signal Booster Features
Supports Multiple Systems: Analog 2-Tone, P25 Conventional, and P25 Trunking
Boosts All Public Safety Bands: VHF, UHF, and 700-800 MHz
Delivers Crucial In-Building Signal Coverage
A Powerful and Cost-Effective Solution
Easy User Installation
Video
The One Way Signal Booster offers a powerful and cost-effective solution for weak in-building signal and poor reception.
Newsletter
Enter your email address for exclusive offers and previews of new wireless solutions.
Quick Links
Speak to a Consultant
To request free consultation by phone, call 616.642.3881

Consultants are available Mon-Fri 8:00 AM - 5:00 PM CST
Request Information
Click here
to request more information including a live demonstration.