Watch Videos
Analog Mobiles Radios
Mobile Two-Way Radios are vehicle-mounted wireless devices that are used to send voice or data messages one-to-one or one-to-many over radio frequencies within a local area, city, or state. They are often installed on the dash of a vehicle, and can run off its power source. They are used by someone who doesn't need to communicate away from their vehicle.
Motorola VX-2100/2200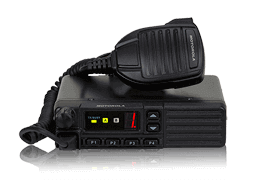 Motorola VX-2100
Motorola VX-2200
Newsletter
Enter your email address for exclusive offers and previews of new wireless solutions.
Quick Links
Speak to a Consultant
To request free consultation by phone, call 616.642.3881

Consultants are available Mon-Fri 8:00 AM - 5:00 PM CST
Request Information
Click here
to request more information including a live demonstration.